141
« on: June 30, 2018, 10:06:35 AM »
9 hours ago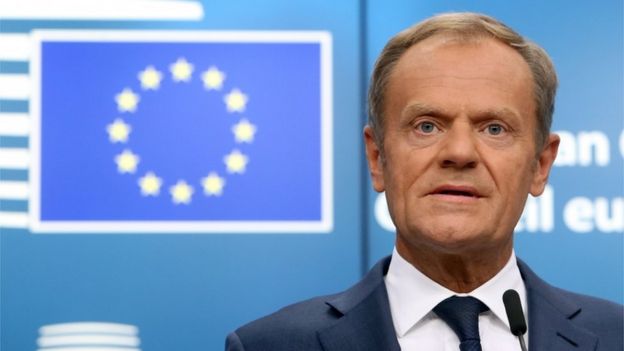 Mr Tusk said the "most difficult" issues were as yet unresolved. REUTERS
Donald Tusk has issued a "last call" to the UK to "lay the cards on the table" if a Brexit deal is to be done in time.
The European Council president said the "most difficult" issues were unresolved and "quick progress" was needed if agreement was to be reached by October.
Talks continue over the terms of the UK's withdrawal from the EU in March next year. What happens to the Irish border remains a sticking point.
The UK says both sides want to see a "faster pace" in talks.