1
« on: November 27, 2018, 09:00:55 AM »
3 hours ago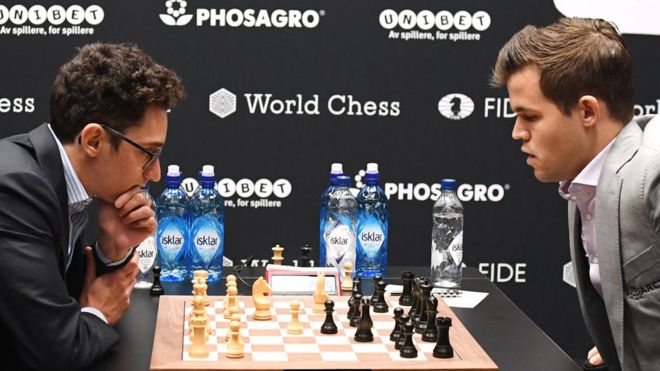 A clash of kings: Carlsen, right, has been defending his title from Caruana
Two chess grandmasters have spent November locked in stalemate, with the world chess championship up for grabs.
After 12 games and 12 draws, American Fabiano Caruana is seeking to take the title from Norwegian Magnus Carlsen.
After drawing their final match in London on Monday, they head to a series of fast-paced tie-breakers, culminating in a game type known as "Armageddon".
If he wins, Caruana will be the first US world champion since Bobby Fischer in 1972.